Old Gringo Boots Reviews | Old Gringo Cowgirl Boot Reviews
Looking for Old Gringo Boots Reviews? RiverTrail customers have great things to say about the Old Gringo Brand. Buyers love the exquisite details, the quality leather, the pure comfort, and killer style of Old Gringo Boots. At RiverTrail, we love reading about the excitement and joy a pair of Old Gringos can bring to our customers. But, don't take our word for it. The Reviews speak for themselves!
The Old Gringo Sora Brass Boot is one of our most popular styles. Barb gave them 5 stars and reviewed, "These Boots are Drop Dead Gorgeous! I've been wanting these boots for a long time. They are finally mine and I am so excited to wear them. The floral embroidery is beautiful and the leather is luxurious. They look so awesome on your legs that people will stare! They are definitely worth their price - finely made and stunning to look at."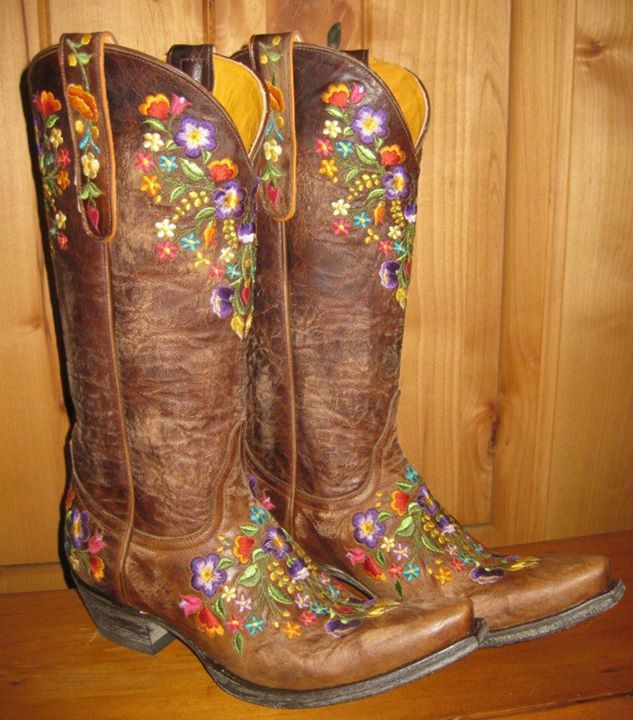 Cindy bought the Old Gringo Erin Chocolate Boots from RiverTrail. According to her review, she was thrilled with her purchase, giving the boots 5 stars and leaving the following review -"New Favorite! Received the boots very quickly and in excellent packaging. The boots are gorgeous and appear exactly as in the photo. A nice soft aqua against chocolate. The leather is beautiful and soft to the touch. Size is perfect - I ordered a 7, which is my normal boot (and shoe) size. The lower heel (my favorite) is comfy. Thanks for making a pair of boots that is both beautiful and of high quality. Just out of the box, Old Gringo may be my new favorite boot maker!"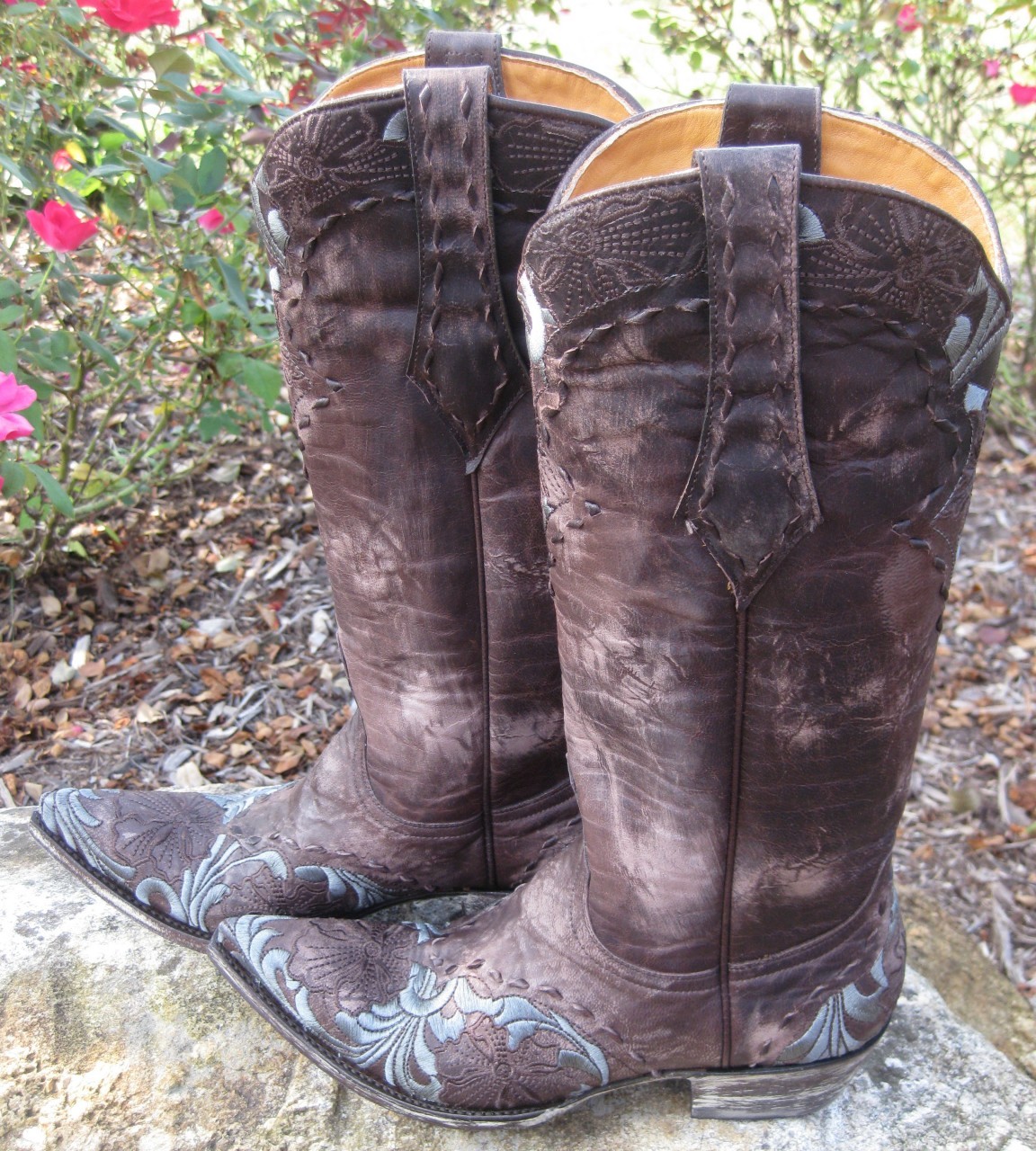 As far as comfort, the Leopardito Old Gringo Boots are the pair to own. Sandi referred to them as "Beautiful, trendy & classic!" RiverTrail agrees and so do other Leopardito owners. Sandi goes on to say, "I love these boots so much! I ordered an 8.5, which is what I always wear. They fit true to size!! They are comfortable, trendy & stylish. This website (RiverTrailMercantile.com) is where I found the best price for this particular boot. I will wear these boots until they have holes in them!!"
Gina bought the Old Gringo Grace Black Boots from RiverTrail recently, and she called them the "coolest boots ever!" RiverTrail loves the Grace Boot also as it is one of Old Gringo's signature designs. Gina isn't afraid to wear the Grace cowgirl boots all year round. She explains, "These boots are so awesome. I wear them all the time, in the summer with skirts and shorts and all year long with jeans and leggings. Even in the saddle sometimes. Always get a ton of compliments and once broke in they are very comfortable. They were priced better from RiverTrail Mercantile than the 3 other websites I found them on. The person whom I spoke with when I placed the order was wonderful to work with and they were shipped very quickly. I love the product and the store vendor where I purchased the boots. I will purchase from RiverTrail again."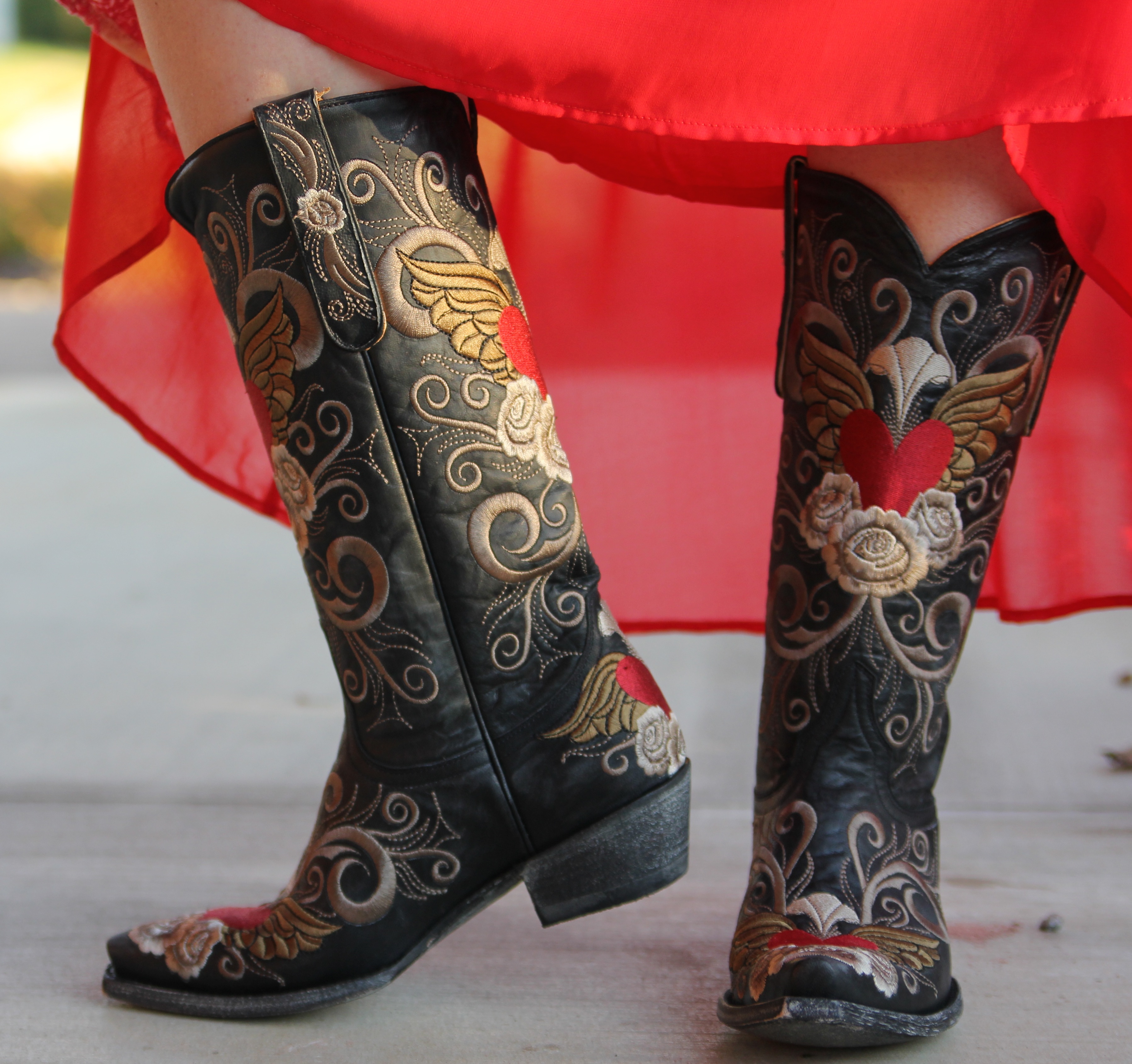 Old Gringo Boots are a favorite brand at RiverTrail and based on reviews, our customers are always pleased with the unique craftsmanship of their purchase. If you've purchased Old Gringo Boots from RiverTrail, please leave a review about the style you bought. We love to hear that you love your Old Gringo Boots!