Cowboy Boots for Weddings | Wedding Boots
Have you dreamed of saying, "I do" in an amazing pair of cowboy boots? RiverTrail Mercantile has put together a list of the best cowboy boots for Weddings. Country weddings are hot right now, and so are Brides in Boots! Remember that these are merely suggestions, and as the Bride, you have the power to pick the Boots that make you happy. At www.rivertrailmercantile.com, you will find several options to choose from as far as color, height, and design, but here are a few of our favorites.
Old Gringo Erin Bone Boots L640-3
Up first is what we actually refer to as our wedding boot. The Old Gringo Erin Bone (L640-3) features gorgeous floral embroidery, reminiscent of a lace pattern, which is perfect for your wedding day. While the color is neutral and classy, the distressed leather adds a little edge, bringing a rustic twist to your gorgeous wedding gown. Not only will the Erin Old Gringo Cowboy Boots be fabulous on your wedding day, they will also be great boots for everyday wear years after you say "I do!"
Corral Turquoise Blue Cortez Boots R1973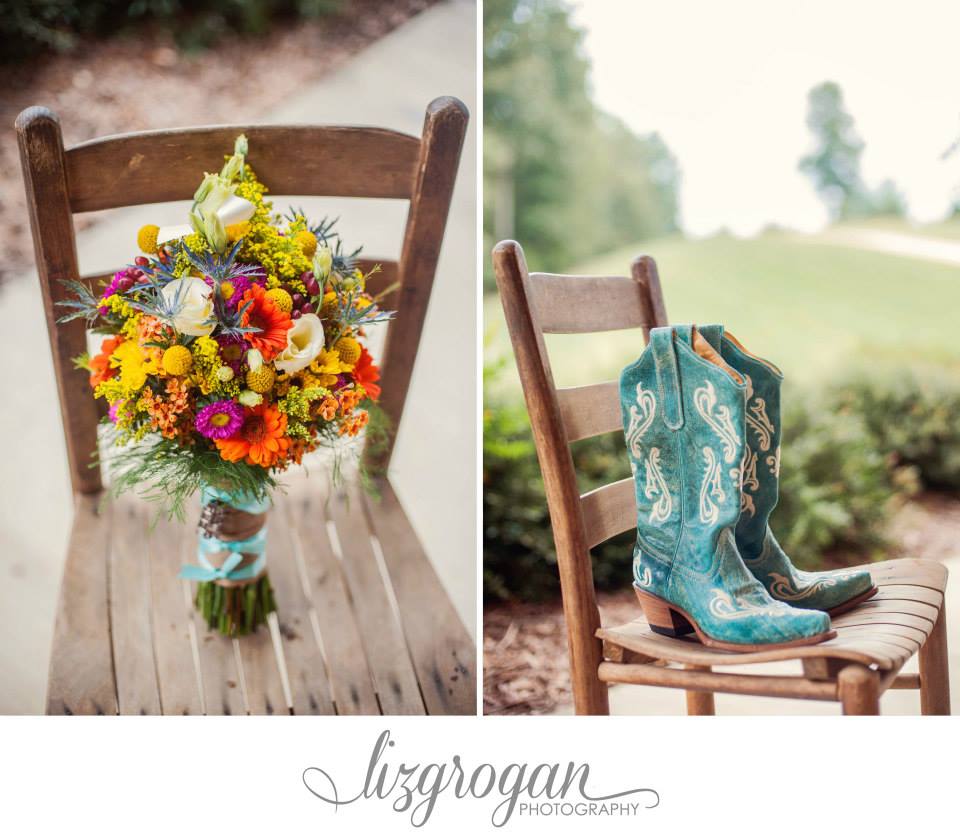 Next, we have the Corral Turquoise Blue Cortez Boots (R1973). These cowgirl boots are a great choice for Brides who have chosen bright, bold colors for their wedding. We love the whimsical scroll embroidery and fleur de lis designs etched in off white thread. Bonus – if you're having trouble finding your "something blue," let these boots do the trick! While they look like a million bucks, the Blue Cortez cowboy boots will not break the bank, so you can spend some extra money on other wedding elements or put it toward your honeymoon!
Old Gringo Checruda Boots L503-4
We affectionately refer to our next pick, the Old Gringo Checruda Boots (L503-4), as the "Love Boots." These cowboy boots feature bright and colorful embroidery, designed to reflect a bohemian, free spirit, flower child type feel. For a Bride mixing country chic with hippie flare, the Old Gringo Checruda is an ideal choice for wedding boots. With hearts on the toe, and the word 'love' written in bright red on the front and back of the boots, you're sure to remember what your big day is all about.
Old Gringo Marrione Boots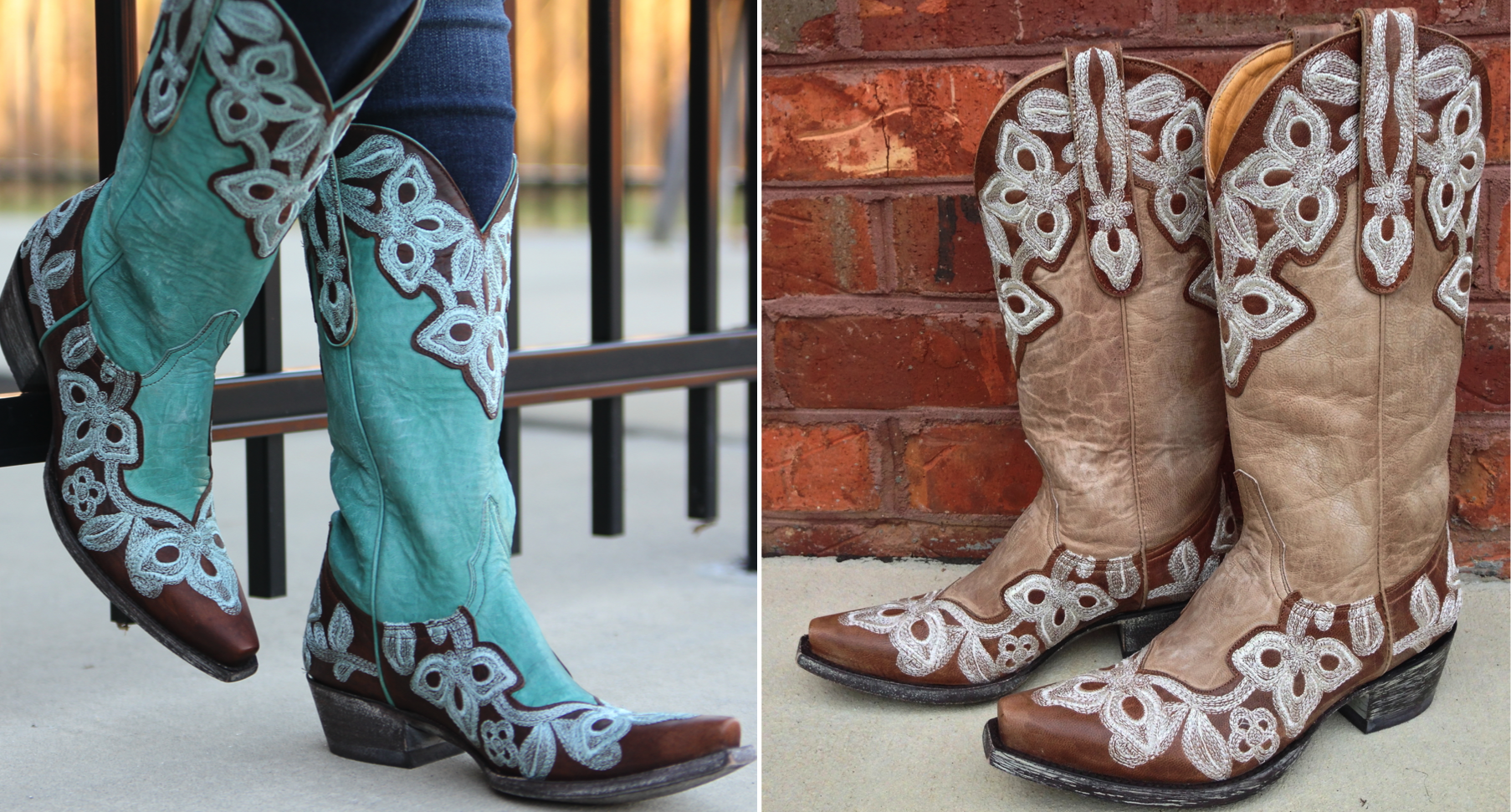 RiverTrail carries the Old Gringo Marrione in two fabulous colors, both perfect for a Bride on her Wedding day. The Old Gringo Marrione Oryx & Bone (L836-7) is our pick for a traditional, elegant bride planning for a classy wedding. These cowboy boots feature beautiful embroidery that will add texture and color contrast to your wedding gown. The Aqua Teal (L836-1) version of the Marrione is for the Brides who are not afraid to add a pop of color to a white wedding dress. The white embroidery on the boots will play fabulously with a dress, bringing the wedding day look full circle.
Click the photos below to check out a few of our other Wedding Boot picks, and view our entire collection at www.rivertrailmercantile.com. Don't hesitate to reach RiverTrail by phone (336-998-8800) or email (rivertrailmercantile@gmail.com) for information on Wedding Boots for Brides or Bridesmaids.
Old Gringo Erin Brass Bone Boots L640-4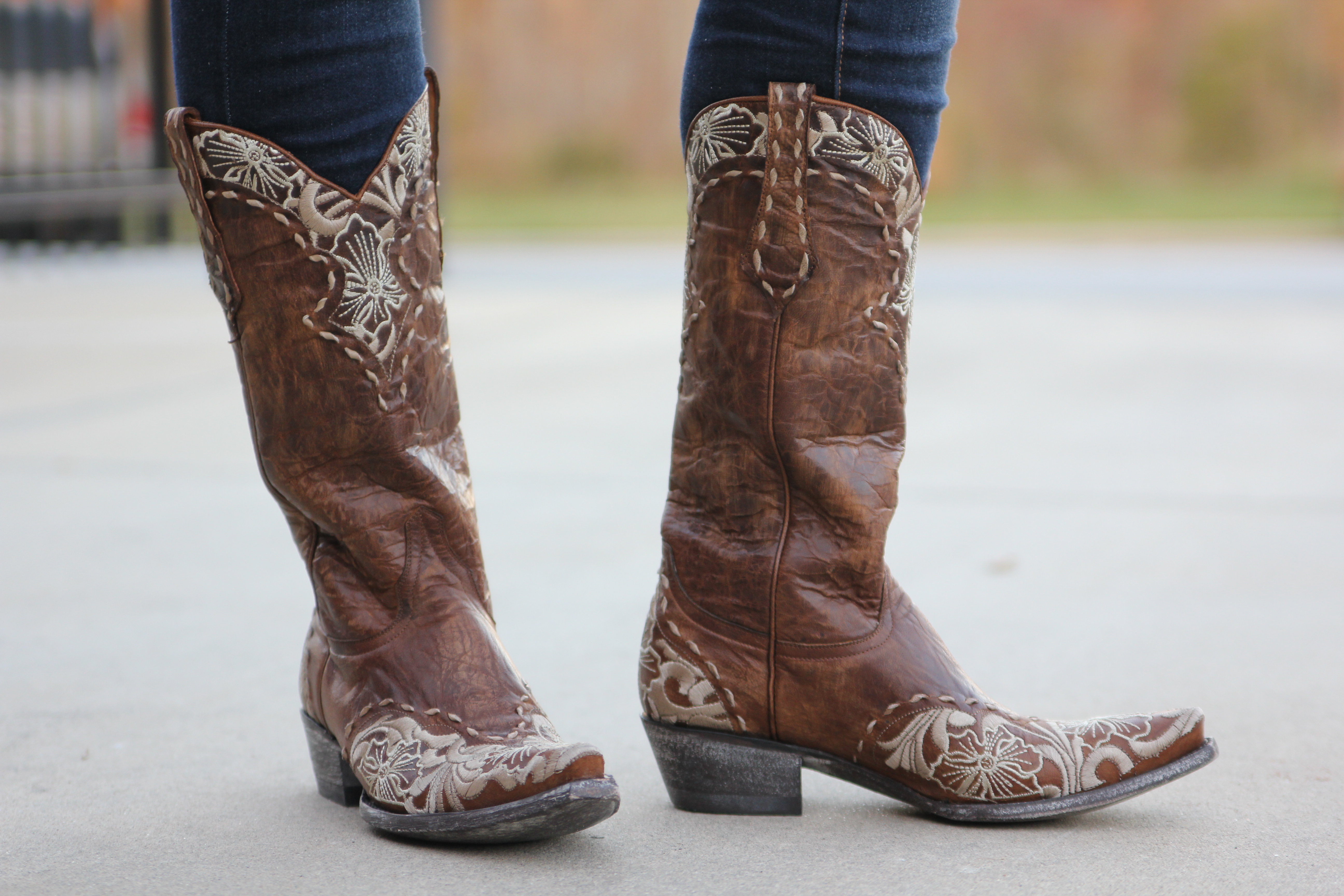 Old Gringo Grace Red Boots L639-3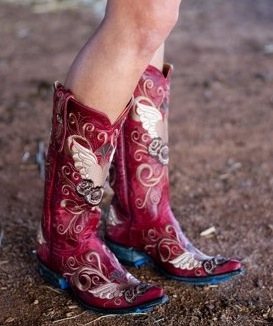 Old Gringo Sora Oryx & Blue Boots L841-19